Fine Art Photography Mediums
All images shown in the Galleries are available as Fine Art Prints for framing, and ready-to-hang fine art ChromaLuxe® Metal, Lumachrome® TruLife® and Lumachrome Standard Acrylic presentation mediums. These fine art medium options are produced by top-level professional photography labs, using archival processes to produce museum-quality prints, metal and acrylic fine art photography pieces that will maintain color and contrast integrity for many decades. All photographic work is open edition and the watermarks you see on the website photos will not appear on the prints.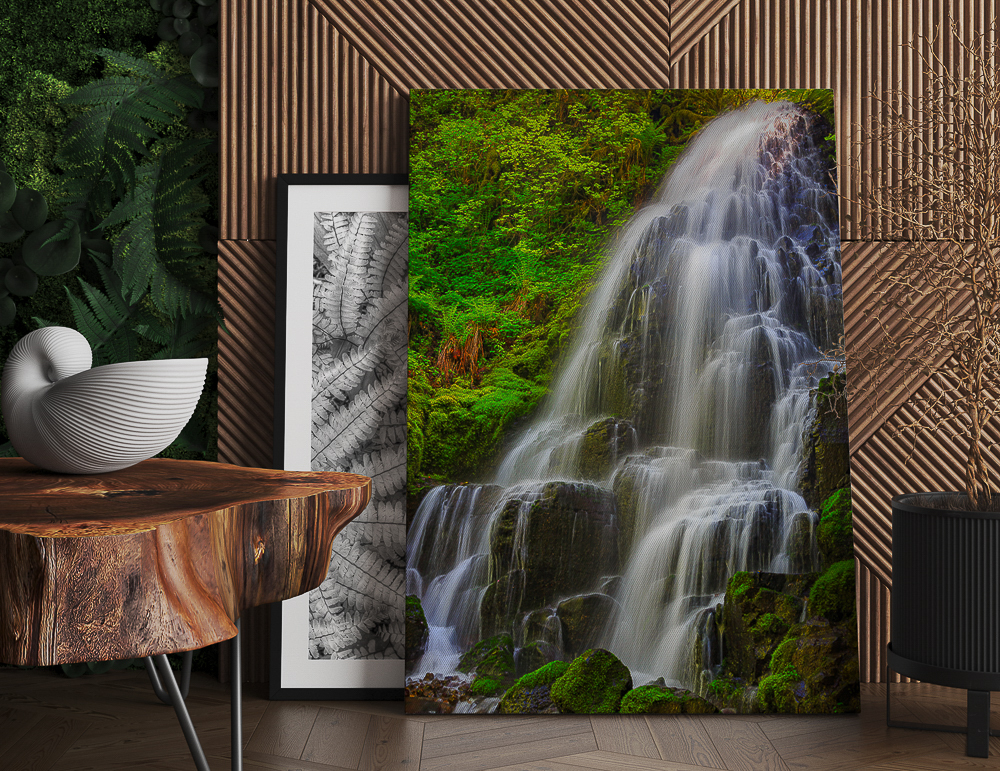 Fine Art Prints

All fine art prints are produced with high-quality archival pigment inks and high-resolution inkjet printers to produce images with smooth tones and rich colors for extraordinary presentations. These museum quality archival grade prints use Moab Lasal Exhibition Luster and Moab Slickrock Metallic Pearl papers that are heavy gauge, acid-free and resin coated. Prints will have 1/4" white margins unless requested otherwise.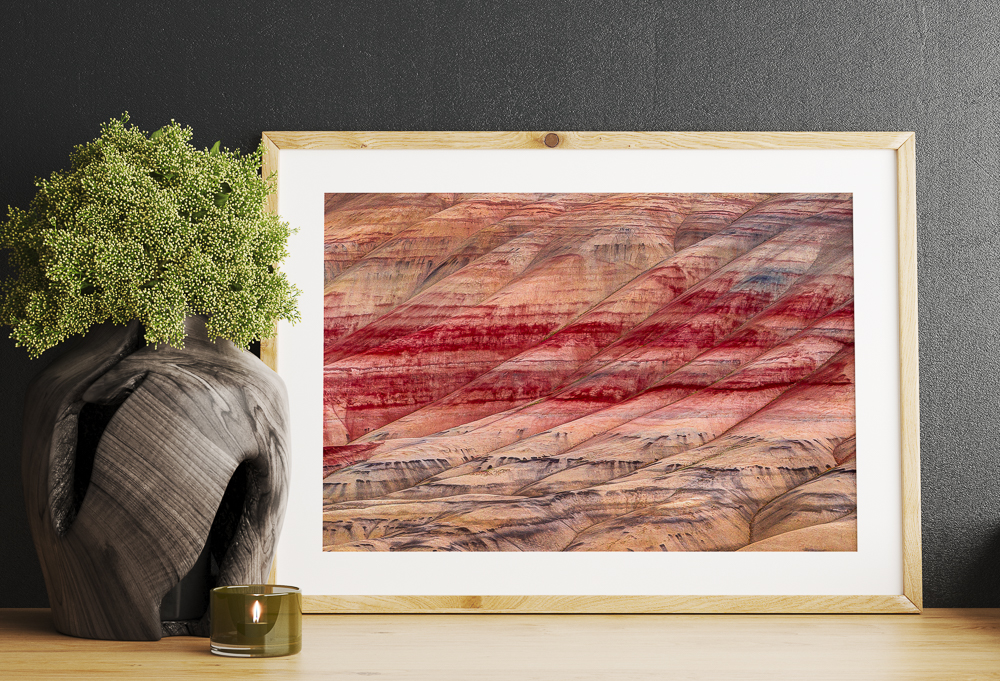 Moab Lasal Exhibition Luster is a water-resistant, ultra-white archival paper with a slight sheen and grain that is ideal for prints of exhibition and gallery quality. A personal favorite, Moab Slickrock Metallic Pearl provides a near 3D image on this archival paper with a higher sheen and a pearl/metallic appearance. I also use this paper for black & white image prints as it provides incredible contrast with ultra-bright highlights and deep dark blacks.
Please note that care must be taken when handling these prints to avoid fingerprints and exposure to moisture or other issues that may cause damage. When considering the costs for professional matting and framing, you may want to also consider a ready-to-hang option such as the Chromaluxe Metal or Lumachrome Acrylic mediums. These presentation types provide incredible and potentially superior vivid image quality and may be more economical compared to the cost of matting and framing.

ChromaLuxe Metal Presentations

ChromaLuxe® Metal fine art presentations are created by infusing dyes directly into specially coated aluminum sheets, providing a vibrant luminescence and high-resolution detail in the image. The image surface is treated with a proprietary polymer-based coating to protect from UV light and scratches. Finish is High Gloss White for optimal color brightness and image definition.
Ready-to-hang mount options include inset float mount and flush mount. The float mount hanger insets by 2" and holds the piece 3/4" to 1" off the wall depending on the size (up to 30"x40" use a 1" polystyrene material, larger sizes use a 3/4" aluminum frame). Metal surface corners will be slightly rounded unless otherwise requested. The flush mount adds a great look and supports the piece exactly to the edge. Corners are squared, sizes to 30"x40" use a 1" polystyrene material, and larger sizes use a 3/4" black metal frame. The inset float and flush mount options have wire hangers for smaller sizes and leveling hangers for larger sizes.
Lumachrome Acrylic Presentations
The Lumachrome® Acrylic "face-mounted" presentations provide the ultimate quality for fine art display, with incredible clarity and vivid colors, resulting from the superior image sharpness, a broad color gamut, and slight metallic sheen to enhance luminosity characteristics. The TruLife® Acrylic is an anti-reflective, abrasion resistant, UV blocking acrylic that significantly reduces reflections for face-mounted applications. The Lumachrome presentations are also available with standard acrylic for a more economical approach that works best for prints to be placed in areas where reflected light is not such an issue. Both presentation options provide for superior archival quality with image integrity lasting for many decades.
The Lumachrome prints are face-mounted to 1/8" acrylic with diamond milled satin finish edges and Komatex or DiBond backer. Smaller print sizes will have a 3/4" composite float frame and wire hanger, and larger sizes will have a 1-1/4"float frame with either wire hanger or French Cleats.
Custom Sizes | Other Photography Mediums
Should you require custom sizes or options not shown on my site please Contact me to request a quote. I do not offer the canvas presentation or traditional framed prints. From my perspective, canvas as a medium does not offer the image quality provided by my fine art prints, or the metal and acrylic presentations. That said, their unique look and texture appeals to many and I can provide high quality canvas presentations by special request so please Contact me for information. Regarding framed prints, with so many options for mats and frames I feel this is best approached as a personal choice. My Fine Art prints (as described above) use archival-grade fine art papers and I recommend using acid-free mat materials.

Ordering & Shipping

For any image of interest in the gallery pages, selected presentation and size options can be added to your shopping cart for secure check out with a credit card or via PayPal. All major credit cards are accepted through secure Stripe or PayPal invoicing and payment systems.

I offer free domestic shipping on all orders within the contiguous U.S., including any required crate shipping for protection of large metal and acrylic pieces. Shipping costs for Alaska, Hawaii, APO and International destinations will depend on order sizes.
Orders are typically shipped and received within 3-4 weeks of purchase date. Should circumstances dictate longer timeframes I will promptly notify you of the expected ship date, with offer to refund your purchase should you choose not to wait.
Quality Guarantee & Return Policy
I strive to provide high quality photographic presentations as fine art prints, metal and acrylic pieces, using top-tier professional photography labs and archival-grade production techniques and materials. I routinely calibrate my computer display monitors using color management software to ensure that images produced by a professional lab appear as intended.

All sales of photographic prints, metal and acrylic pieces are final. I will replace at no charge any print, metal or acrylic piece that is damaged during shipping. Your satisfaction is of paramount importance and please contact me immediately on receipt should you experience product damage during shipment.
---
Credits: Mock-ups created by Alexandercho on Freepick